Periodic Process – Target Update Batch
There is a periodic process that is involved for updating the target transactions as on a particular date. This is available.
Go to Project management and accounting > Periodic > Projects+ BI Periodic > Target update.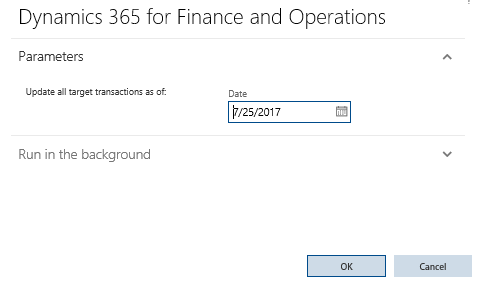 Once user runs this batch, target transactions are updated accordingly till the batch running date.
Feedback
Thanks for your feedback.